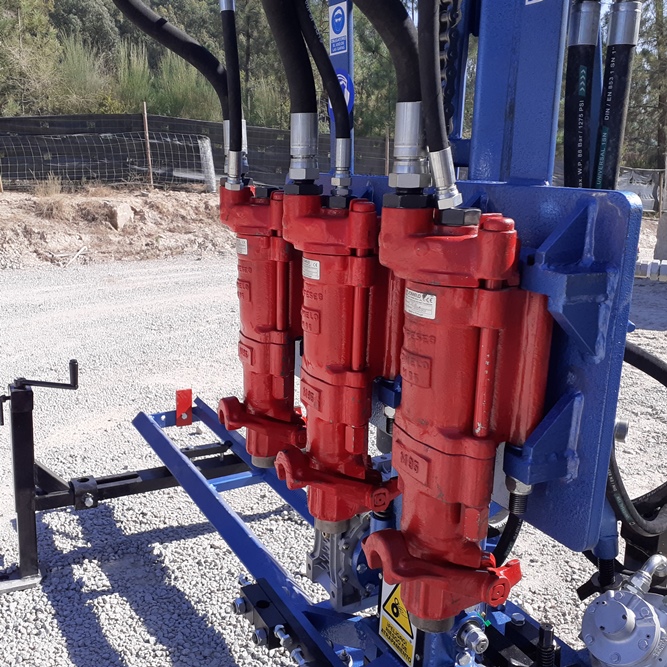 DRILLING MACHINES – DESIGN, SALE AND INSTALLATION
More than 30 years developing drilling machinery.
Our machines, Bankers and Probe Machines, are developed to obtain high performance and drilling speeds.
Designed with quality materials and in constant evolution, incorporating technological innovations over time. 1, 2, 3 and 4 hammer bankers, higher working power, lower noise.
360º Rotation Probe Machines, specially designed for the best use of the cut, thanks to its 360º rotation that allows the drilling to be adjusted closer to the corners.
Maintenance and Repair insured.
Our experience indicates that 80% of machine failures come from a lack of maintenance and recommended periodic lubrication.
We offer a monthly review service by our professionals, which ensures a reduction in the need for repairs and replacement of spare parts.
Call us at our Customer Service and get benefits.
Other services
We also offer other services such as advice to start the operation of a quarry, technical advice …